I write books, magazine articles, technical documentation and user manuals. I have extensive experience writing for expert and non-technical audiences. Leveraging my own technical background, I delight in learning from experts so I can share their knowledge with my readers.
Key Writing Samples:
• A consumer-friendly, easy-reading book for performing musicians (
READ NOW
)
• A thoroughly-researched life-safety article for professional readers (
READ NOW
)
• A customer-facing, technical marketing website for a distributed control system (
READ NOW
)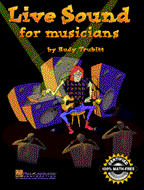 Books
I am the author of
five books
on music and sound technology. Titles include Live Sound For Musicians & Mackie Compact Mixers, both published by Hal Leonard.
Read the FIRST CHAPTER
of Live Sound For Musicians!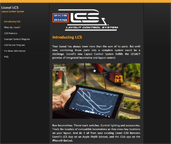 Websites
I wrote the copy, did the illustrations and photography and web authoring for this
customer-facing section
of Lionel's Model Train's Website.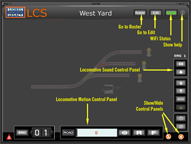 In-App Help
Here's an in-App help system
I created for an iPad App. It is a collection of HTML files styled using RapidWeaver. This content can be accessed in a context-sensitive manner from directly within the App, or viewed via the Web as shown here.
Code & Technical Skills
I enjoy working in highly technical environments. From UNIX system administration, design automation and applications engineer positions up to Director-level roles, I am quick to grasp system concepts and I excel at translating between technical and non-technical users.
Some of my skills include:
Managed a third-party developer program. Evangelized, signed up developers, generated technical documentation, answered their questions or passed them on to our programming staff when necessary.
Familiar with the iOS XCode development environment: modify code, compile, upload to App Store and manage release process.
Apple App Store and iTunes store management and administration
HTML and XML and Markdown editing
Batch processing of large file sets
Extensive BASH shell scripting experience
Programming skills for SONIX 36k sound chip integrated circuit family
Unix command line/OS X terminal Window
PIC micro-controller/MPLAB development environment. Modify C code, compile, use emulator/hardware programmer
Raspberry Pi media server and samba server setup and administration.
Acoustical measurements of loudspeaker and enclosures
Basic electronics tech, soldering, read schematic diagrams, trouble-shooting